"UGLY MONEY"
in the News...
UGLY MONEY Site Menu...



New bills now at the
top of each page...
Drawn

115 bills, $870
Written

104 bills, $834
Mutilated

19 bills, $53
Stamped

23 bills, $63
Coins

13 coins, $1.58
Links:
To currency galleries,
US Treas, JSG Boggs...
Search Terms:
What folks are looking
for, when they find us...


eat at johnnyburrito dot com
Check back for NEW
"Ugly Money"
---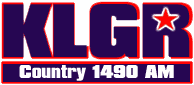 KLGR Radio Interview
Redwood Falls, Minnesota, population about 5,000
July 15, 2003, 8:45 AM Central Time: Johnny did a 15 minute interview
during the Jim & Laura Morning Show - LIVE !!!
Big fun, many laughs & an all around hokey time.
---

Sun, Jul 6, 2003
"Newspaper of the Twin Cities"
Yet another reprint for the Minneapolis - St. Paul market.
Sunday circulation is almost 675,000 !!!
---
Relevant Magazine
Mon, Jun 30, 2003
Another 1,500+ hits from this exposure (pop-up).
---


Monday, Jun 30, 2003
Reprint of Times-Picayune article below, with different title.
Daily circulation is about 550,000 !!!
---
Birmingham News
Sunday, Jun 29, 2003
Reprint of Times-Picayune article below.
(I got an email about the article, but have not located on their website.)
---
This is the paper, with writer Doug McCash, that started it all...




Sunday, June 22, 2003
Coverage from New Orleans
2000+ hits from Sunday circulation of 250,000.
---
EXTRA EXTRA, Read all about it...
730 mile Road Trip - we drove to buy the Sunday newspaper.
---


Monday, March 17, 2003
"Insider" piece about our CNN/Money coverage below...
Daily circulation is about 250,000 !!!
---


(Careful, the site has two pop-ups when you click over.)
Wednesday, March 5, 2003
"UGLY MONEY" featured as "Fun Site of the Day" in
CNN/Money e-newsletter.
(We average 35 daily hits - that day we received over 2,000 hits !!!)

---